Lost Ark is the second most played game on Steam
Lsot Akr
Date: May/17/22 16:19:40
Views: 233
Lost Ark has proven to be a victorious RPG, and the player count is already skyrocketing. Its viewership on Twitch is also excellent, and things are going in the right direction from day one.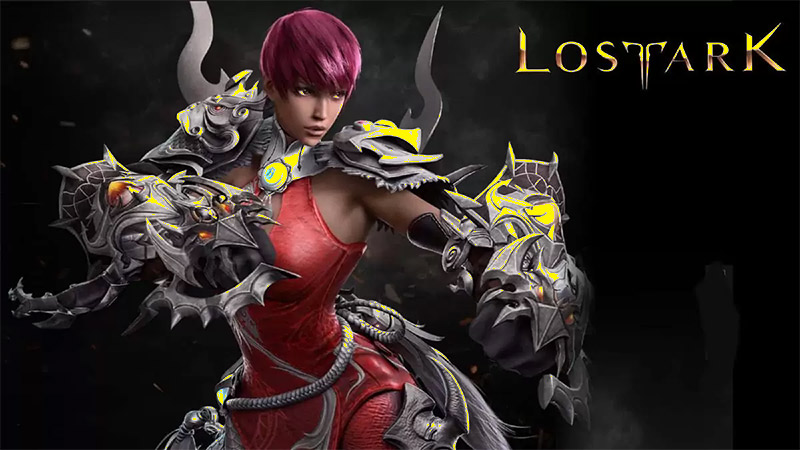 Lost Ark was launched in the Western market in 2022 by Korean developer Smilegate. It was sold in the United States and the English market by Amazon games, and it topped the list as soon as it was released. The SteamDB ranked Lost Ark as the second most played game on Steam, which marked the defeat of various running titles such as Dota 2 and CS: GO. The high performance on Steam and Twitch cards results from years of anticipation.
Previously, there was a sharp drop in player counts and streaming viewership of existing titles when new titles hit the market. But this time, things went well for Lost Ark as it maintained its popularity no matter what.
If you dig deep, you'll learn that the attention of social media influencers also played a significant role in Lost Ark's popularity. Many streamers around the world were talking about the game in their native language, which motivated players to check out the competition. Experts call this situation a domino effect because things didn't stop there. Lost Ark has over eight hundred thousand viewers on the Twitch streaming platform at the peak of its viewership. It only took Lost a week to hit that number, which is a feat in and of itself.
The game is breaking viewership records and player records, indicating that the gaming community is enjoying the game to its full extent. O'Meara explained the whole situation by saying that it is a multiplayer game, so many streamers can join to play together. Some hardcore fans of these streamers connect to the same server as their favorite streamer to enjoy the game with them. Some were lucky enough to kill off these streamers' characters, while others learned new things.
When a game becomes that popular, there will be problems. The biggest problem with Lost Ark is those long queues where players have to wait a while before they can enter a game due to server congestion. Player queues have reached the thousands, but Amazon Games announced the increased server space of Lost Ark to deal with these issues. This change will mainly focus on European servers.
According to O'Meara, the game was supposed to launch as a free-to-play title, but things changed when many streamers purchased the game's Founder's Pack. The pack gave them access to the game three days before the final release. This created hype among ordinary gamers, and the response was overwhelming when the game was finally released.
O'Meara also said the game is moving in the right direction and won't lose the current hype too quickly. Lost Ark combines MMORPG and action RPG, so it appeals to both player versus player and player versus environment combat enthusiasts. Right from the start, the game features endgame content for over two years, and it's free to play precisely from the beginning.
The game's future is exceptionally bright as it has topped the Twitch list for quite some time now. No matter what demographic of gamers you look at, the game is already making leaps and bounds. The game is inexpensive, so money doesn't matter anymore, and gamers with a limited budget can also enjoy the party. It would be best if you had gold in Lost Ark to buy materials and items, but getting gold is quite tricky, so your best option is to buy Lost Ark gold.
Reasons for the popularity of Lost Ark
Script
In Lost Ark, there are many things to do, such as side quests, PvP battles, boss raids, PvE battles, dungeon raids, etc., and story and exploration by fault. If you don't go with a plan, you'll get lost in the game because of the content. Whether you want to adventure solo or join a squad, there's plenty to enjoy. Collect resources on the map and sell them in the market for gold.
Complete weekly and daily events for rewards ranging from unique items to limited edition cosmetics and gear. Take advantage of skills such as fishing, mining, hunting, etc. You can improve them by doing activities associated with these skills.
Gameplay
Lost Castle offers players a mix of all game elements in one package, and you can manage them to unlock achievements and progress. When it comes to gameplay, the main focus is story progression. You might have to kill the same enemy or complete side quests multiple times, but Lost Castle saves the day by getting you out of the monotonous routine.
Content
Although some areas of Lost Ark make it look like a new title, the reality on the ground is a bit different. The game currently features many items to help players enjoy every second of their adventure, and they won't get bored quickly enough.
Character classes are available with a unique playstyle, and players can experiment with choosing a type according to their needs. It doesn't matter if you are a beginner or a veteran. You will enjoy fighting with monsters and other enemies in your adventure with the defensive playstyle.
Lost Ark's player versus player combat system is new and allows players to engage in combat with other players to put their combat skills to the test. With competitive ladder matches and casual matches, dive into the arena of war. With MMOPixel, place your Lost Ark gold order in a few simple steps and have it delivered in no time.