The short FIFA 20 corner routine Tips
FUT 20
Date: Jul/31/19 11:46:18
Views: 139
This is a really good tip for catching the opposition off guard and if you combine the following tip with our crossing and heading tips you'll be scoring lots of goals through this method on ALL game mode types. It must be said that for this method to work most effectively you must use semi-assisted as your crossing setting. Below, there are a couple more things you'll need for this particular tip to work.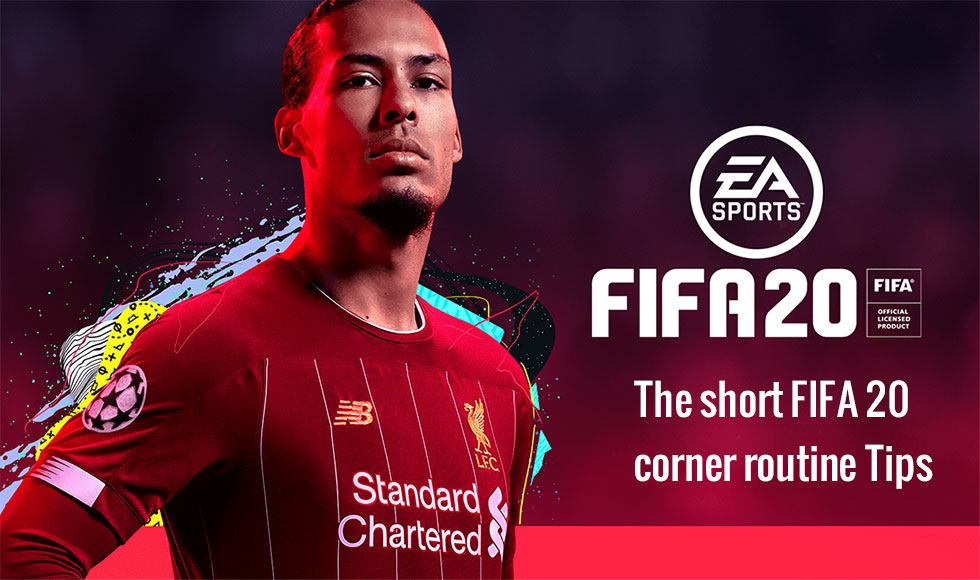 1. Firstly, as mentioned previously, semi-assisted crossing is a must and you need to have your player switching settings set to auto or air balls and it is recommended to play a balanced or attacking style.

2. Secondly, to call a man in short you use the R2/RT button and then as they begin to move towards the taker (you will see this on screen) you must either turn towards them with the corner taker or be aiming in the direction as you press the pass button (you don't want to do more than 2 bars of power for this). When the opposition sees you doing this, you'll either get a man coming in short with yours or (perhaps if they've read this guide!) they will move a man up the line or to the edge of the box hoping to look for a counter attack. Therefore, the timing of this pass is crucial as, if they get too close it will kill all momentum they had and it will be harder to beat the opposition player who follows him. So, as they start their run, make sure they are in front of the defender and then play the pass when they are 8-10 yards away but coming towards you.

3. This will allow you to turn straight away get on the best angle to deliver (see crossing tips and the diagram below) and get your cross in.
As you can see in the diagram, if you follow the above 3 steps you'll get to follow the darker blue arrows and deliver the ball. Unfortunately, it isn't always this simple and you may be required to beat a man before delivering the cross (this isn't a problem and can often prove to be more successful as it gives your players in the box chance to make a good run to the near post area).

U4GM have been kind enough to include a detailed diagram below to help explain the 2 choices you'll be faced with.For the second, slightly more complicated option, you're going to need to beat the man whfollowed your short runner, so turn out back towards your own goal (as you can see on the lighter blue dotted arrows) and then do a fake shot or L1 stop before turning back to the goal-line (again following a similar path to the suggested, lighter blue arrows). If the man goes up the line then obviously, you don't need to worry about beating the man before crossing.
Now, you need to make sure you aren't facing the area where you're crossing to but your player is on an angle. See our crossing diagram if this isn't fully understood.
Next, you want to tap the cross button (1 – 2 bars power only). Because you should be playing a balanced or attacking style, this will mean that a defender of yours will be hoverinaround the near post area so it's important you aim for that area. He, as a defender, will naturally have a better chance of scoring the header because of his stats such as jumping, strength, heading & aggression. However, if you have two powerful strikers who are good in the air then this can still work when you're playing defensive or even ultra-defensive.

Once you've gotten the cross away then use our heading technique and direct it to either the near post or far post. The near post option, U4GM FIFA 20 Coins Team find, has more success.If you want to ensure that you only have one player in the box (so the cross automatically tries to pick him out) be sure to create a custom set-piece so you only have 1 player left in the box. It is a negative approach but it is beneficial, particularly if you can set it up so that the player in the box is a player like Vincent Kompany or Andy Carroll who is an extremely dominant player in the air.