What Is The Best PoE Flashback Event Starter Builds
Path Of Exile
Date: May/08/18 14:47:43
Views: 74
There is no doubt that many Path of Exile fans know that the flashback event starts on May 5th and will last until May 29th. A good build and enough
poe exalted orb
is important in flashback event. The following is a summary of top 5 best starter builds, take a look at it.
1. Ahn's Might Cleave Juggernaut
Juggernaut is one of the most popular classes in Path of Exile's Patch 3.2. It provides very good defenses, thanks to high Life pool, Endurance Charges, and Armour. This build, even on a moderately low budget, is capable of clearing all the Path of Exile's content.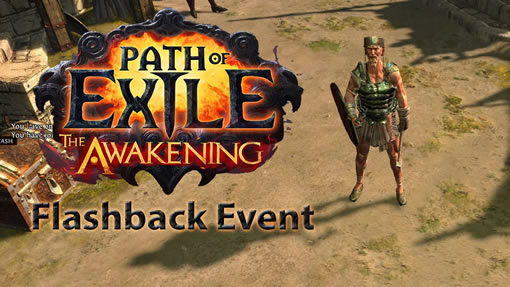 2. Blade Flurry Gladiator
Gladiator class provides the classical Sword & Board type of gameplay. It's one of the few builds that require no specific unique items, provide good defenses thanks to the Block mechanic, and can sustain very high DPS.
3. Ancestral Warchief 2H Chieftain
Another amazing build, that requires near to 0 specific gear. Chieftain class provides amazing defensive bonuses, on top of your Totems dealing immense damage with the powerful Kongor's Undyin Rage mace equipped.
4. Blade Vortex Herald Elementalist
This build is extremely powerful, and again, requires no expensive uniques. On top of terrific DPS, it provides very good defenses, with very high Life pool and Freeze mechanic. And as they say, the best defense is a good offense.
5. Quill Rain Poison Assassin
This build requires only two relatively cheap unique items to be extremely powerful. It provides insane damage, which comes mainly from Passive Points, Support Gems, and Quill Rain's insane Attack Speed. With nearly 100 arrows fired per second, Thief's Torment replenishes your Life to full instantly, which works like the good old Vaal Pact.
What is the best starter builds in your mind? Welcome to leave a message.